A fast reload is a reloading technique that requires the player to press the "Reload" key at a specific time during a normal reload. A fast reload cuts reload time roughly in half.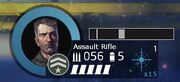 Press the "Reload" key once to start reloading your weapon, or empty your clip to trigger an automatic reload.
Look at the reload bar that appears in the bottom-left corner of the screen.
When the moving line enters the colored area, press the "Reload" key again.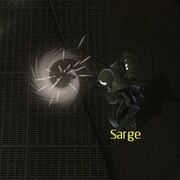 You can add a reload bar under your character for enhanced visibility with the console command

asw_fast_reload_under_marine 1

Keep lag in mind, and press your Reload key a little early to ensure it triggers.
Missing a fast reload causes your character to fumble, which increases total reload time. Since reloading slows down movement speed too, this can be fatal when under duress.
Fast reloads unlock the following two Steam achievements:
As the difficulty level increases, the colored area of the reload bar shrinks, making fast reloads harder to perform.