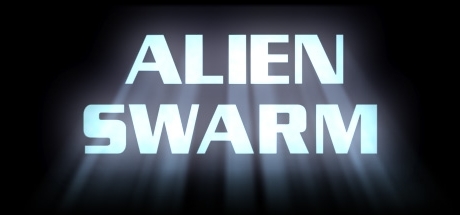 Description
Edit
Alien Swarm 2K4 is a total conversion mod for Unreal Tournament 2004 created by a Development Team from Black Cat Games. It was later on published by Valve as a source version, which is known as "Alien Swarm".
Initial release was May 28, 2004, including the Sigma and Ortega Campaigns.A version 1.2 was released on September 10, 2004. It contained support for playing a 3rd playable campaign, Upsilon Version 1.3 was released on December 16, 2005. On February 13, 2007 the Telic campaign, introducing new weapons and items, and the version 1.32 patch were released.
The latest patch 1.34 is from January 31, 2010, adding widescreen support.
Development
Edit
Main article: Development Team
Main team
Edit
Cythe: Skins, 2D Art and voice.
Dalai: Code, design and animations.
DusKer: Design, concept art and the Ortega campaign.
Solaris: Level design, models, skins, sound, music, and voice.
Code contributors
Edit
Eljoelio: contributed initial AI code.
Nachimir: built Deep space freighter Aspirant.
Predator: built the Sentry Gun model.
Ulukai: built the BioLab Facility.
Voice actors
Edit
DeepQantas, Hidden_Wolfe, Lizanneh, Microwave, Mordengaard, Raven and BrokenArts.
QA testers
Edit
Omega, DeepQantas, Chainsaws, Wildbill, Biohazard, Immortius, TheAlbaniac, SMithy, Master-Builder and Nachimir.
Main article: Campaigns
Campaigns
Edit
There are currently six campaigns availiable for Alien Swarm 2K4:
Sigma and Ortega the two official campaigns
Phalanx Campaign, created single-handedly by a modder named MjrHuRTz
Upsilon Campaign, being compiled from community made maps
Telic Campaign, a semi-official release which added new weapons, items, and maps
Escape From Rhea, a sequel to the Telic Campaign made by a modder named Donator from the Telic team, it added more weapons, equipment, and maps
Tactical, 4 to 8 player co-op action game with a top-down perspective
Over 100 weapons and equipment with countless loadout configurations
4 unique classes and 8 unique characters
Powered by Unreal 2 engine
System Requirements
Edit
Minimum/Recommended
Edit
OS: Windows 98/ME/2000/XP, Vista, 7, Linux 2.2+ or Mac OS X (Linux not supported by Atari)
Processor: 1.0 GHz CPU Pentium III or Athlon (1.2 GHz CPU or faster recommended)
Memory: 128 MB RAM (256MB RAM or greater recommended)
Graphics: DirectX 9.0b compatible 32 MB graphics card (64 MB NVIDIA or ATI hardware T&L card recommended)
Hard Drive: 5.5 GB hard disk space
Sound: DirectX 9.0b compatible sound card
Reception
Edit
Alien Swarm was the winner of Phase 4 of the Make Something Unreal Contest for best non-FPS modification. The mod was also a finalist in the MSUC for the grand prize of an Unreal Engine license, eventually won by Red Orchestra. Alien Swarm was also declared 'Mod of the Year' by GameSpy.
External links
Edit
Ad blocker interference detected!
Wikia is a free-to-use site that makes money from advertising. We have a modified experience for viewers using ad blockers

Wikia is not accessible if you've made further modifications. Remove the custom ad blocker rule(s) and the page will load as expected.